Malaysia Airlines' parent company, Malaysia Aviation Group (MAG), recently enlisted the help of local brand Theselina to create a collection of five handbags from repurposed leather aircraft seats, among other materials, as part of MAG's wider eco-minded upcycling efforts, writes Leatherbiz.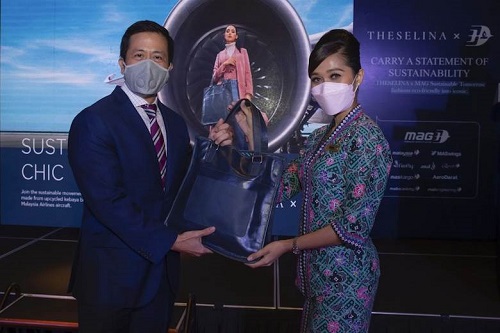 Belts and buckles, tablecloths and life vests, plus kebaya uniforms and bags previously worn by the national airline's cabin crew, were also incorporated in Theselina's designs.

Malaysia Airlines described the resulting handbags, sold at a premium price point, as embodying "elegance and class", befitting of its own "exceptional service and hospitality". It singled out leather's quality and durability as central to conveying this idea.

Commenting on the partnership, acting chief sustainability officer at MAG and chief executive of Firefly, Philip See, stated: "We at MAG believe that our customers should be able to enjoy the finer things in life while remaining conscious of our role in caring for the planet.

"We are proud to show the fruits of what our collaboration with high-end designer Selina Yeop Jr of Theselina has brough through the repurposing of aircraft materials into bespoke designer bags, allowing us to reduce wastage by [elevating] our flag-bearing brand [around] the world."

All five styles were launched and subsequently sold to prominent local personalities during a private event at the five-star RuMa Hotel and Residences in Kuala Lumpur.