Campaign group Solidaridad has setup a pilot plant at Super Tannery limited in Jajmau, Kanpur, to convert fleshings into tallow oil, writes Leatherbiz.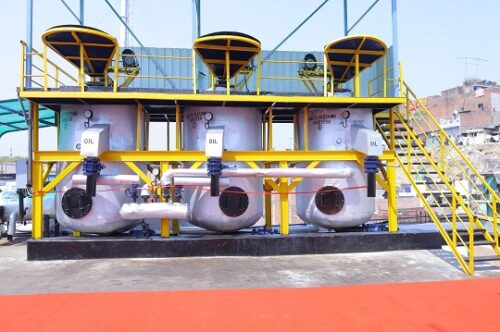 The pilot plant, capable of processing six tons of fleshings per day, will allow for the sustainable conversion of the waste into tallow oil, an expensive and in-demand product for certain industries.

Currently, much of the waste is sent to open incinerators where it is dried and burnt, whilst some is converted to tallow in open digesters.

With fleshing wastes having a high organic content, leachate that enters rivers through drain systems can have an adverse impact on biodiversity. The pilot plant aims to address these issues, under the ongoing Kanpur-Unnao leather project, 'Pollution Prevention and Efficient Wate Use in Kanpur-Unnao Leather Cluster'.

The plant was inaugurated on February 25 by Mr. G. Asok Kumar, Director General, National Mission for Clean Ganga (NMCG), Ministry of Jal Shakti, Government of India in the presence of Executive Director, NMCG, Regional Officer, UP Pollution Control Board and leather industry stakeholders.