Nera Leather Tanning, part of Royal Smit & Zoon and Lhasa Leather (The Third Pole of the Earth Leather Industrial), is participating in a socially and environmentally responsible initiative in the autonomous region of Tibet.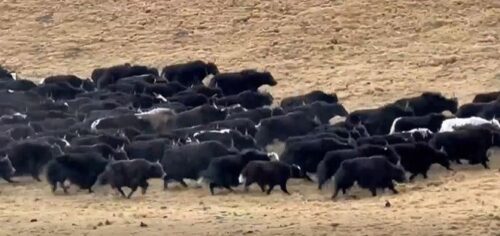 Local herders and families are supported in breeding yaks, taught how to tan the hides with Zeology in a brand new Lhasa tannery, and thus make better use of all of the assets of their livestock.

Tibetan communities have always been herding Yaks, letting them graze freely. Yaks provide Tibetans with many valuable nutrients for the community's consumption (meat and dairy), as well as providing commercial possibilities.

At Lhasa Leather, we source the Yak hides directly from the Tibetan nomads.

APLF thanks Francis Tsang, co-founder of the ChromeFree Leather Allianxe for the information and the original video.