The Kansas City Chiefs won American football's biggest prize, the Super Bowl, on February 12, but the Missouri-based team and its fans were not the only people celebrating afterwards, writes Leatherbiz.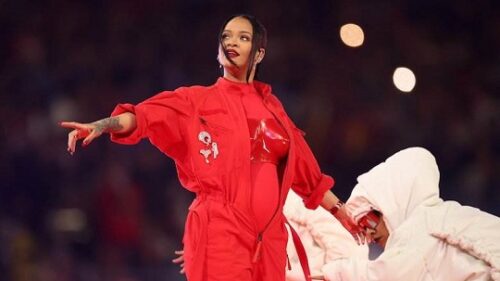 Loewe
Spanish luxury brand Loewe also hailed the event as a triumph after the headline act for the game's halftime show, Rihanna, performed in a Loewe outfit.

She wore a scarlet catsuit as a baselayer, with an unzipped cotton-canvas jump-suit in the same colour on top. Leather, the material Loewe is most famous for, also played a role. Rihanna complemented the look with a made-to-measure leather bustier, also in red.

In the game itself, Kansas City Chiefs beat the Philadelphia Eagles by 38 points to 35.