Dr Martens is collaborating with upcycling company Our Legacy for a collection that features offcuts from tanneries, writes ILM.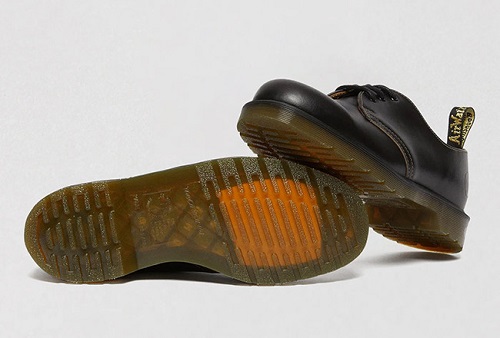 The Our Legacy Workshop collaboration has been created with leather offcuts from two tanneries which are Horween and C. F. Stead.

Heavyweight Chromexel leather from Horween forms the upper for the first shoe in the limited collection, while Desert Oasis red suede from C. F. Stead was used to create the second shoe.

The Workshop collection was launched in 2016 by Our Legacy to recycle and repurpose old garments and ensure that no effort or material is wasted.