Israeli designer Gal Benjamin has been announced as the winner of the 2022 Real Leather, Stay Different international student design competition, writes Leatherbiz.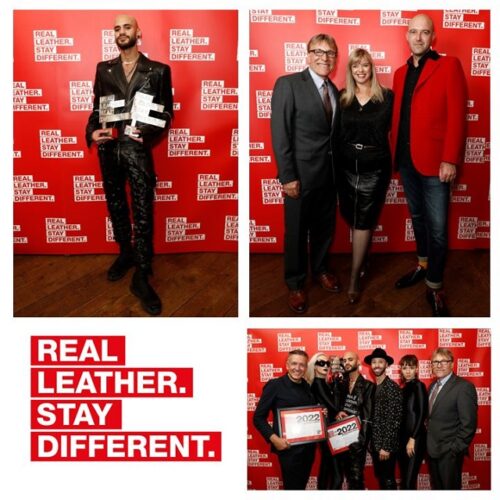 Gal Benjamin, a fashion design graduate of Shenkar College of Design, Engineering and Art in Ramat Gan, Israel, won with an entry entitled 'Alexithymia'. Alexithymia is a condition that describes the inability of men to recognise and express emotion.

The award was presented by chairman of the judges, Kerry Brozyna, vice-president of footwear group Wolverine, at an award in London.

Offcuts of leather from other designs Gal Benjamin has worked on went into making Alexithymia. This process served as an education in "how sustainable leather is", the designer said, adding: "It's intended to challenge the usually aggressive tailoring of menswear."