Thailand was the most recent destination for Brazilian leather at an international fair, from the 19th and 21st of October. In Bangkok, where APLF ASEAN took place, 330 new contacts were opened with local buyers, in addition to meetings from Vietnam, India, Malaysia and Taiwan.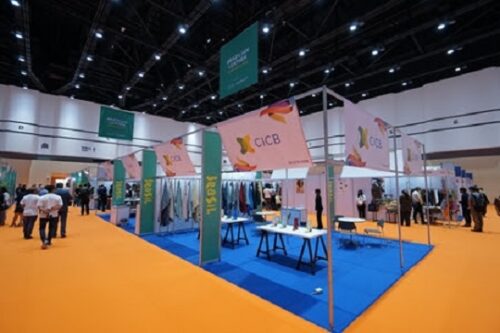 The country's participation in the fair has the support of Brazilian Leather, a project to encourage exports of leather carried out by the Centre for the Brazilian Tanning Industry (CICB) and the Brazilian Trade and Investment Promotion Agency (ApexBrasil).

APLF ASEAN
There were 21 Brazilian companies from the tanning sector participating in APLF ASEAN. As an alternative to the obstacles that still exist for travels to China and Hong Kong, and converging on the growth of the manufacturing production in Southeast Asia, the world fairs organizer APLF held this edition in Bangkok with the approval of suppliers and customers. There were more than 200 exhibitors at and also buyers specially invited to the event (there was an agenda of business roundtables). Parallel projects brought even more knowledge and trends to the fair – such as exhibitions of innovative products (made in partnership with research institutes) and places dedicated to share information and details on the attributes of leather.