The second day of APLF ASEAN is taking place with more optimism to attract visitors. Among the many events taking place today, one of Thailand's largest tanners, Chai Watana Tannery Group, celebrates its 50th anniversary and showed its products through a special event in the Hall 1 Main Stage. APLF ASEAN is not only a tradeshow as it combines matching, education and experiential elements. Besides showcasing their latest collections and technologies, worldwide exhibitors can join different themed sessions with buyers in the business matching cafe.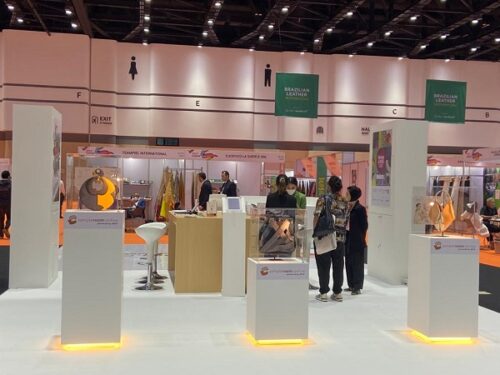 Visitors, especially fashion professionals, were able to touch and feel the leather first hand and connect and make orders with the tanners directly to prepare for their upcoming collections. They are also invited to sign up for four training sessions focusing on the fundamental knowledge of leather, sustainability and how to apply the 23/24 spring/summer and autumn/winter seasonal trends to develop their next collections. A variety of conferences, workshops and seminars are also designed for different types of visitors.

Among stands, curiosity whether a further APLF ASEAN Bangkok edition will take next year place is arising, while waiting for China to open again.