On September 22, the steering group for the new EU funded social dialogue project, Green Deal Leather (GDL) met in Italy to kick off the project with affiliates from Austria, France, Germany, Hungary, Italy, Portugal and Spain. The two-year project aims to generate representative reference data on workplace safety and the carbon footprint of leather for the European tanning industry.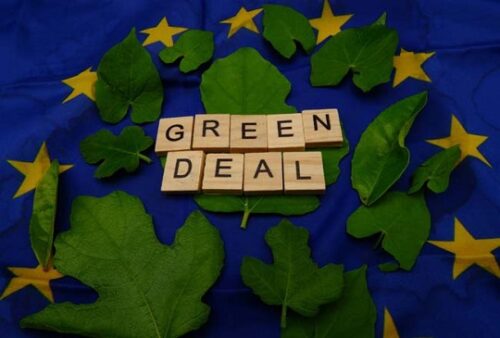 The event was organised by Cotance (the Confederation of National Associations of Tanners and Dressers of the European Community) and the trade union, IndustriALL. Cotance say that Europe's leather industry is a world leader in generating value for the economy through the transformation of by-products from the food industry. With some 20-25% of the total financial turnover of the global tanning industry, Europe's leather industry and its workforce require the optimal workplace safety conditions and to generate the lowest carbon footprint possible.

The European social partners hope that the project will pave the way to minimising both accidents and injuries in the workplace and lower the carbon footprint of leather.

The steering committee reviewed the project's programme of activities, milestones and deliverables which include the organisation of two workshops and a final conference to present the project's results to stakeholders, regulators and the general public.

The European Green Deal, the Circular Economy Action Plan (CEAP) and the EU Industrial Strategy have identified the textiles sector, including the leather industry, as a priority sector in which the EU can pave the way towards a socially fairer, carbon neutral, circular economy. An EU Strategy for textiles will support it in this transition, repairing the short-term damage from the Covid-19 crisis in a way that also invests in the long-term future of the ecosystem.