Automotive leather manufacturer Bridge of Weir announced the latest winner of its design award at the 2022 Concours of Elegance at Hampton Court Palace, London, on September 4, reports Leatherbiz.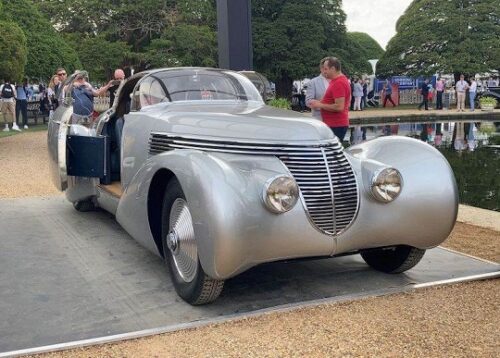 Now in its third year, this award is in recognition of high levels of automotive design.

The recipient of the award for 2022 was a Dubonnet Hispano-Suiza H6B Xenia, selected by a trio of expert judges for its exterior and interior design achievements. The 1938 model, owned by the Mullin Automotive Museum of California, represents a fusion of art deco and aeronautical design from inventor and racing driver André Dubonnet.

It has an 8.0-litre in-line six-cylinder, water-cooled, 135-bhp Hispano-Suiza engine is enveloped by bodywork crafted by Jacques Saoutchik, featuring a curved glass windscreen and unique sliding doors.