Luxury group Richemont has announced a series of agreements with online retail platform Farfetch, writes Leatherbiz.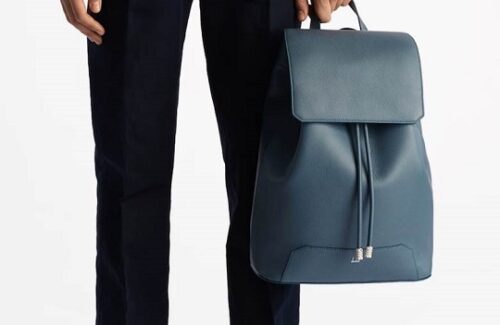 Dunhill
As part of the new set-ups, Richemont's brands, which include Delvaux, Cartier, Chloé, Dunhill and Montblanc, will open "e-concessions" on the Farfetch platform. The partners said this would allow the Swiss group's brands to "advance the development of innovative omnichannel services and technology solutions in the most financially efficient way" and, at the same time, further enhance Farfetch's offering.

Richemont is already the owner of an online fashion and luxury portal, Yoox Net-A-Porter (YNAP), which it acquired in 2018. As part of the new agreement, though, it will sell a 47.5% stake in YNAP to Farfetch. In parallel, Symphony Global, one of the investment vehicles of Emirati entrepreneur Mohamed Alabbar, is acquiring a 3.2% stake in YNAP.

Symphony Global's involvement means there will be no controlling shareholder of YNAP, but the deal also includes options for Farfetch to acquire the remaining shares in YNAP at any time in the next five years.

YNAP will move onto Farfetch's technology platform "to facilitate its shift towards a hybrid retail-marketplace model", Richemont said.

Commenting on the deal, Richemont chief executive, Johann Rupert, said it would take the Swiss group further along the road of building "an independent, neutral online platform for the luxury industry that would be highly attractive to luxury brands and their discerning clientele".

He said he had first spoken of his ambition to establish such a platform in 2015. He added: "We knew back then that if we wished to control our own destiny and protect the uniqueness of the luxury industry as it became digitalised, we would need to collaborate as the task was too big to undertake on our own."

Farfetch founder, José Neves, said the new partnership represented a step-change in the platform's strategy regarding luxury brands. He explained that luxury accounts for only 3% of Farfetch sales at the moment but that the company sees substantial potential growth in sales of luxury products.