In a tie-up with luxury brand Gucci, adidas has launched a ready-to-wear collection of athleisure-styled garments and various types of footwear. The designs of the sportswear flowed from the talent of Alessandro Michele, creative director of Gucci.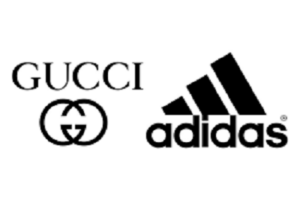 Besides the athleisure / sportswear designs, there are also more formal items in the collection such as leather heels, suede loafers and even silk scarves.

The collection will be distributed on Gucci's e-store, through pop-up stores and on the adidas app. To date, fifteen of the eighteen garments available in the app are already sold out and this despite retail prices ranging from $500 for a T-shirt to $3750 for a leather shoulder bag.

On the Gucci platform, there is a broader selection of products including some not yet on the adidas app but will be available later. In total, there are more than one hundred exclusive products such as clogs, platform sandals, heels, moccasins, and slippers as well as many accessories.