As part of its "Sustainable Journey" project, Italy's Gruppo Mastrotto has taken the initiative to organise meetings and training days with brands and customers to talk about the past, the present, and the future of sustainability in the tanning industry.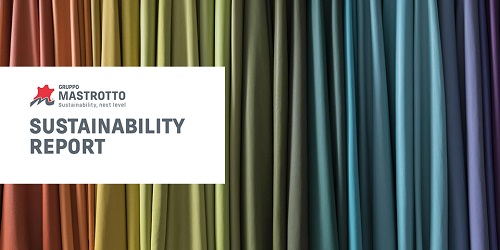 The most recent meeting was held at the company's headquarters in Arzigano, and present were two brands from Capri Holdings, Versace and Jimmy Choo, together with AKU Italia, represented by their respective global sustainability directors.

Such meetings on a face-to-face basis with customers allow Mastratto to receive feedback on the sustainability policies of their customers and the vision they have about integrating sustainable practices into the manufacturing processes and products.

The green path Mastrotto has followed for many years led to the achievement of the carbon neutrality of the entire leather service. But in this Sustainability Journey – as the company has renamed it – training has also played a central role.

Talking about the green path is not limited to brands and customers as Mastratto has also addressed institutions such as the prestigious IÉSEG School of Management in Paris.