This month it's Plastic Free July. The idea is to reduce single use plastic WASTE every day, at home, at work, at school and even at your local cafe.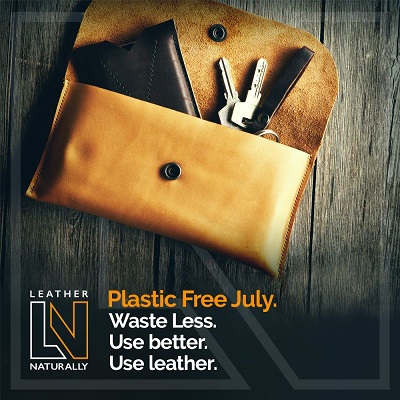 Leather, which is so versatile that it can be used in a huge variety products from furniture to gloves, shoes and boots to apparel is the ideal choice for a society looking to use and waste less.

Choosing leather in the products you buy results in something long-lasting and repairable – even better the hides and skins themselves are a by-product from the food industry that would otherwise themselves go to waste, potentially ending up in landfill.

Check out our fact sheet on the recycled nature of leather, (available in multiple languages).
https://bit.ly/3aoDZZT