On its Campuses or centres of excellence, Stahl offers training for people in the leather industry to learn best practices through education and practical experience. The aim is to to reduce the environmental impact throughout the supply chain.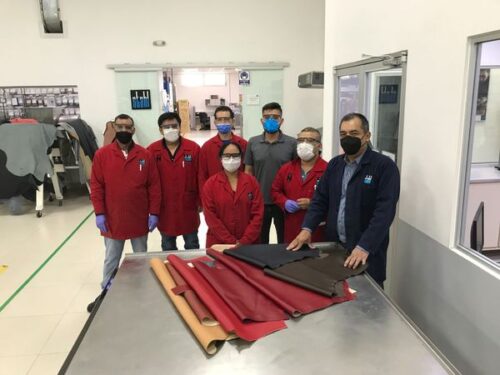 Stahl Campus in Mexico
The first Stahl Campus opened in 2014 in Waalwijk in the Netherlands specializing in training in production methods and chemical use. Since then, other Stahl Campus was established in León, Mexico, Guangzhou in China, and in Kanpur (India).

Stah's educational programmes focus on the promotion of good practices in the leather supply chain and performance coatings. Participants are technicians from brands, OEMs and other manufacturers as well as students looking to enter the leather industry. Programs are mostly hosted at Stahl centers of excellence, but programmes can also be held on-site.

Activities at Stahl Campus are ongoing with technicians and students completing the modular courses offered. Uppermost in mind is to teach and instill good practices in the participants to engender supply chain transparency. It is a collective learning experience and a forum for debate that can contribute to the direction of the industry through the commitment to sustainability and environmental care.

Currently, on Stahl Campus in Mexico there is a group of 15 students from 8 companies participating in a training course.

On the course the student will learn about leather finishing, base coats, top coats, using the roller coater machine, applying impregnation coating, and applying top and base coats.

Participants learned both theoretical and practical knowledge.which is the core mission of Stahl Campuses throughout the world.