The chief executive of automotive company Aston Martin, Tobias Moers is standing down from the role. The company's board of directors said in a statement on May 4 that the development had come by mutual agreement, reports Leatherbiz.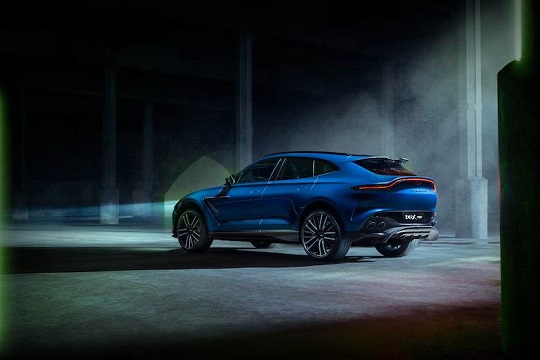 The Aston Martin DBX707
It announced that former chief executive of Ferrari, Amedeo Felisa, will replace Mr Moers. Mr Felisa was already a non-executive director at Aston Martin and will become an executive director with immediate effect.

In parallel, Tobias Moers is stepping down from the board with immediate effect but will work with the Aston Martin board until the end of July "to support the leadership team with a smooth transition".

In the same statement, the company's board of directors described Amedeo Felisa as "one of the most highly regarded leaders and engineering professionals in the high-performance luxury sports car sector".

Mr Felisa has spent his entire career in automotive and engineering with over 26 years in leadership roles at Ferrari, including eight as chief executive.

"With Aston Martin set to enter a new phase of growth and development, Amedeo will focus on delivering the company's continued strategic objectives, financial targets and roadmap towards electrification," the company said.

It added that, as part of this, Aston Martin will broaden its technical team through internal promotions and "strategic external hires", which it will announce in the coming weeks. But one further appointment it has made right away is to bring in Roberto Fedeli, also from Ferrari, as its chief technical officer. He will join Aston Martin on June 1.

Aston Martin delivered 1,168 vehicles during the first quarter of 2022, down by 185 compared to the same quarter last year. Revenues, however, were up by 4% to reach £232.7 million.