Khawaja Tanneries Private Limited writes that cow Nubuck is our premium drum-dyed waterproof leather. It is manufactured using the premium cowhides available throughout Pakistan.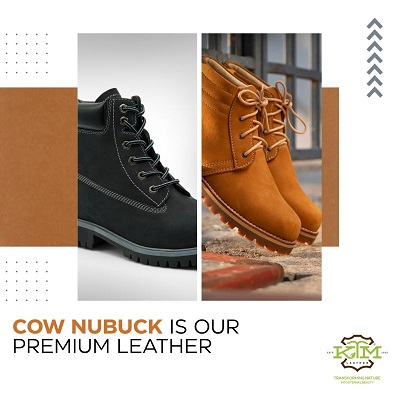 These hides' tight fine grain character results in a silky nap and attractive sheen.

Wheat, Brown, Camel, Moss, Sienna, and Taupe are some of the most popular colors.

More information: https://www.linkedin.com/company/ktmleatherpk/