Duty-free sales at ten surveyed shopping complexes on the island of Hainan in southern China amounted to roughly $335 million (¥2.13 billion) over the course of the recent Chinese New Year festivities, the province's department of commerce has revealed, reports Leatherbiz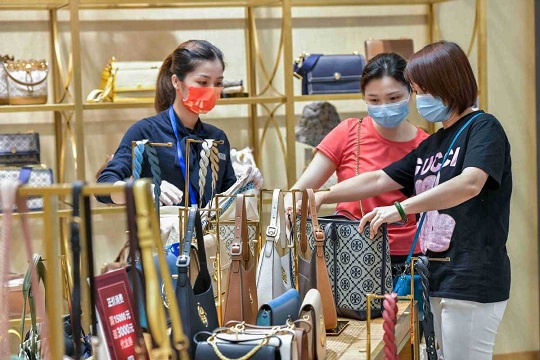 According to the Chinese zodiac system, based on the lunar calendar, this year is the Year of the Tiger (specifically, the black water tiger). The celebrations are also known as Spring Festival or Lunar New Year elsewhere.
This figure represented a 151% surge in sales, thanks in part to a 138% rise in customers, the total number of whom was approximately 301,800 this holiday period. The number of duty-free items purchased also soared by 157% to reach 1,815,800, local media reported.

The provincial department of commerce previously stated that Hainan's full-year offshore duty-free sales rose by 84% year on tear to total almost $9.5 billion (¥60.2 billion) in 2021. Late last month, a government work report delivered during the annual provincial people's congress further disclosed that the province would be targeting over ¥100 billion or $15.7 billion in duty-free revenues this year, according to China Daily.

The same publication also noted how what it framed as the soon-to-be largest duty-free shopping complex in the world is currently scheduled to open in Hainan's capital, Haikou, by end 2022.