There are multiple cries against deforestation in the Amazon and boycotts organized against products produced there if they have been farmed on illegally deforested land.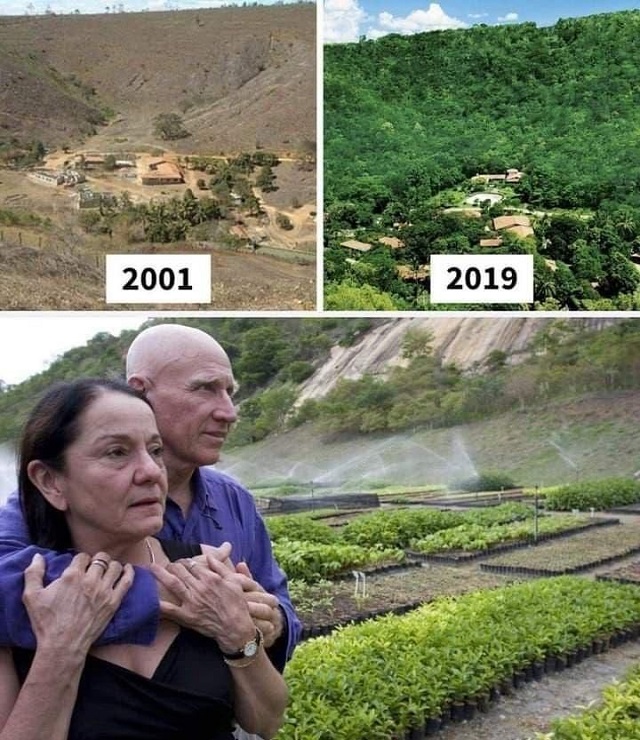 This applies to lumber, meat and leather.

How refreshing it is to read and visualize reforestation in Brazil., Creating rather than destroying for financial gain.

The photos show that this can be achieved as this couple planted one million trees in 20 years to restore the forest.

Now, imagine what could be achieved with a turnaround in government policy in Brazil. Instead of using the rainforest as the basis for business and financial gain, it could be restored with a nationally organized effort which would benefit humanity, the indigenous tribes that live in the Amazon and protect the fauna and flora in the Pantanal.

"Where there's a will, there's a way!" – William Hazlitt in 1822