Sustainable design and clean style are the main themes that leathergoods brand Loewe has concentrated on for the redesign of one of its most important stores, the one on the boutique-filled Avenue Montaigne in central Paris, reports Leatherbiz.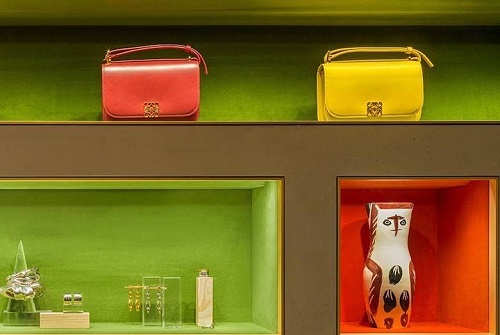 Image shows bags from the current Loewe collection with (bottom-right) a sculpture of an owl by Pablo Picasso.
Alongside the brand's full range of Loewe's accessories and ready-to-wear for women and men, the store is also home to important works of art, with pieces by Pablo Picasso, Henry Moore, Walter Price and others.