UK-based footwear brand Dr Martens has praised its main leather supplier, ISA TanTec, in its annual report, and set targets to achieve 100% leather traceability by 2024 and zero deforestation across its value chain by 2025, reports Leatherbiz.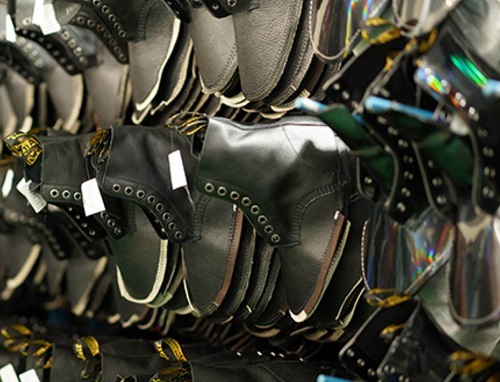 It achieved 78% traceability for its autumn-winter 2021 production, based on a Leather Working Group (LWG) calculation.
It praises ISA TanTec as a gold rated tannery group with a number of environmental initiatives: engineered wetlands, which allow natural, emission-free purification of wastewater; rainwater collection and a water reuse system; solar and wind energy; and turning leather waste and trimmings into leatherboard and small leathergoods.
It sourced more than 98% of leather from LWG medal rated tanneries. "All tanneries that are involved with wet processing of hides or leather for our uppers have their own direct or indirect effluent treatment facilities. On-site effluent treatment facilities are audited by LWG against its wastewater protocol. This ensures that water is treated before being released and does not pose a risk to local waterways or habitats. Going forward, we plan to collect and analyse environmental data from the tanneries in order to better monitor the environmental impact of the production of leather."
It added that its hides will all be sourced from "regenerative agriculture" by 2040. "We recognise the impact shoe production leather offcuts have on factory waste and are investigating ways to reduce and redirect leather waste from landfill. We are undertaking further research and development to ensure all our footwear is made from sustainable materials by 2040 without compromising quality, and meets our sustainable design criteria by 2028."
For 2021, revenue grew 15% to £773 million. It saw 17% rises in both Europe and the Americas, and 7% in Asia. It increased headcount by 250 and opened 18 stores, taking the total to 135.