Global leather chemicals manufacturer Stahl will be presenting at the upcoming ILM Automotive Leather Supply Chain Digital Forum on December 16.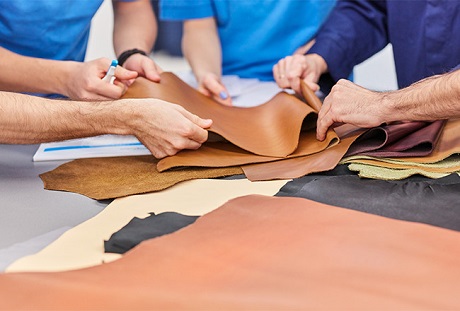 Two leather and automotive industry specialists from Stahl will outline the company's move towards reducing the environmental impact of leather manufacturing. The Stahl Ympact range, launched in 2021, is based on a new line of leather chemicals from the beamhouse, wet end and finishing made with renewable carbon feedstocks. Not only does this reduce the amount of fossil fuel derived feedstocks used to make the chemicals but also aids tanners and finishers in reducing their overall carbon footprint for their own leathers.

About the presenters………..to read the complete article, click on ILM – Stahl Automotive Chemicals

When is it and how can I attend?

Date: December 16, 2021
Time: 2.30pm CET (1:30pm GMT)
Delegate Price: €80, plus any applicable taxes and fees*
Delegate bookings and payments can be made by clicking here.
*UK and EU delegates may be subject to VAT.
For multiple delegate bookings, please contact: [email protected]talmedia.com.

The ILM Automotive Leather Supply Chain Digital forum is co-sponsored by TFL, Zschimmer & Schwarz and Stahl. Keep an eye on the events section of the ILM website for other presentations and updates.