This year APLF is taking place after what has been a very demanding year for the leather industry. Demand for footwear leather continues to be weak. After a five year boom in global auto sales, the market is taking a breather and upholstery sales have been at best flat during 2018. The one sector that has held its own in face of a challenging trade and political environment is the luxury sector with major fashion and accessory holdings such as Kering and LVMH seeing their brands continue to thrive driven by an excellent performance of their leathergoods across the world.

The leather price has been in general under pressure due to strong supplies of raw materials which, combined with a reduction in demand, have pushed the price, for instance, of benchmark Heavy Texas Steers down to around US$28 – US$30 when just four years ago, the price was around US$115. Cheaper raw material prices should in theory stimulate demand by manufacturers wishing to improve their profit margins, but this time around brands and designers have been using synthetics in some measure due to the athleisure and casual sneaker boom that currently leading fashion trends worldwide. Will this though continue with the huge backlash again petro chemically based plastics?

The overall backdrop to the leather and fashion industries has been also dominated by rising trade tensions – some would even say a trade war – between China and the US with reciprocally damaging tariffs being applied by both sides as they jockey for position as trade talks continue to break the deadlock. The uncertainty of the BREXIT negotiations between the UK and the EU also exerted a negative impact on business confidence and taken together these geopolitical factors ensured that stock markets across the globe had their most difficult year since the financial crisis a decade ago.

Nevertheless, APLF is now celebrating its 35th anniversary, it is no stranger to adverse economic circumstances and will continue to serve the global fashion and leather industries by actually being part of them. It is a business platform recognised as the Meeting Place of the Global Leather Industry. Voted Number #1 leather fair in the world last year in the Tanners Confidence Survey run by ILM magazine, it is essentially a reflection of the global market.

This year there will be 34 national group pavilions participating and a total of over 1,000 exhibitors from 47 countries making the 4 events the most international of its kind.

More than a Trade Fair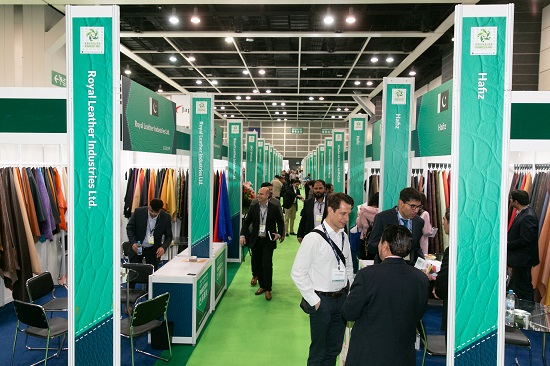 The main leather exhibition will be part of a "Four shows in One" format with each show complementing the others. It will be completed by Materials+ where materials, components and accessories for the manufacture of footwear, leathergoods and garments can be found.
Over the years APLF has incorporated informative and educational seminars and conferences to create a complete, integrated event of combined business and informational opportunities.

This year the Global Footwear Executive Summit (GFES) was held yesterday as a continuation of its predecessor the Global Footwear Retail Conference that started in 2015. For the GFES, APLF has teamed up with the Footwear Retailers & Distributors of America (FDRA) to organise the Summit which included topics on innovation, production and retailing. It was also conceived as an event where footwear retailers, brands, manufacturers, sourcing companies, traders and trade media can gain valuable information from top companies in the industry to formulate business decisions.

The slogan of this year's Summit was "Agility in Action" to put footwear sustainability, production technology and retailing technology into action backed up by authoritative confirmed speakers from influential companies such as FILA and Wolverine Worldwide.

The GFES also contributes to the consolidation of APLF as a footwear sourcing platform as the shoe sector continues to grow in Fashion Access. In the Materials+ fair, materials and components are on display for footwear manufacture as well as a variety of sustainable materials in the Core of Materials+

Focus on Sustainability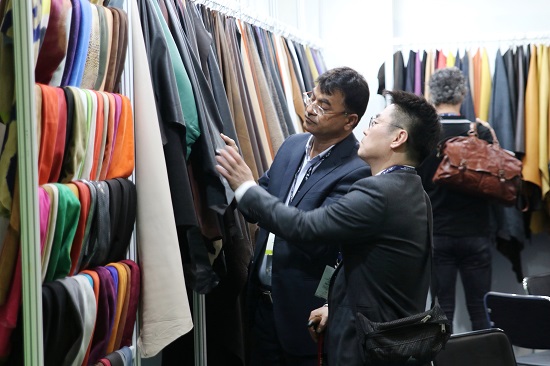 Sustainability cuts across all sectors so it is not just sustainability and leather since the four events in March are all drawn together and linked not only by materials, manufacturing, components and fashion applications but more importantly by sustainability itself. As we reach the end of the second decade of the 21st century, sustainability transverses all fashion sectors as consumers continue to become more environmentally aware and manufacturers respond in their supply chains to satisfy this ethical awareness that continues to expand across all consumer groups.

In terms of applications leather has far more competition from synthetics than ever before and, as we all know, has lost market share especially in the footwear sector. To regain market share and favour with designers and manufacturers, leather has to highlight its many qualities so as to compete effectively.

These qualities include sustainability, biodegradability, longevity and natural beauty and when combined with innovation, craftsmanship and even heritage, these allow leather to compete more directly with sustainability taking the lead, as consumers become more aware of the environment and the dangers posed to it by all non-biodegradable petroleum based plastics and synthetics.

APLF is now also strong by establishing itself as the Sustainable Sourcing Platform in the Asia Pacific Region and is developing a business community motivated by issues related to eco-conceptions such as traceability, sustainable production and recycling that all play a part in environmental care. In addition to a programme of conferences and seminars, which include a Sustainable Fashion Forum, Materials+ Sustainability Programme, the annual Sustainability in the Leather Supply Chain Conference, a display of sustainable products from exhibitors from across the 4 fairs can be viewed in the Core of the Materials+ fair.

Details of all activities associated with sustainability can be found on the APLF fairs' websites.

Leather Naturally Zone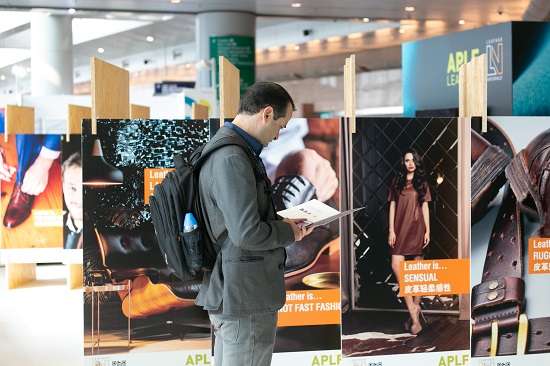 After the success of the Leather Naturally Zone (LN Zone) at ACLE last Autumn, this area will reappear at APLF Leather. It will highlight the beauty, longevity and biodegradability of leather.

This year Leather Naturally has sponsored and organised a number of activities and special areas at APLF. There is a Leather Naturally Lounge set up on 1D Concourse, in front of which are the "Why Leather" – a series of panels showing why leather should be loved.

On Level 3, 8 seminars are organised at the LN Talks stage, all are related to leather. Next to it is the "Leather Reborn" area, an art project that invites local artists from China, Malaysia and The Philippines to experiment and express themselves on leather. A local artist, Isabel Tong, will draw caricature for our visitors on leather sponsored by JBS. She is also the creator of this year souvenir bags which visitors can design and customise at the Bar Bag in the Fashion Access.

Leather Naturally has also sponsored the Fashion Archive @ APLF, leather garments by Alexander Wang, Jil Sander, Hugo Boss, Gareth Pugh and Rick Owens borrowed from the Hong Kong Design Institute Fashion Archive.

Looking ahead to 2020




I announce here that from consultation with exhibitors, there will be significant changes in the layout of the fairs in 2020.

The exhibitors that have been on Level 1 will now move to Level 3 of the Exhibition Centre. Fashion Access, Materials+ and Cashmere World which are currently on Level 3 will move to Level 1. The extra exhibition space on Level 3 will offer more prime stand locations to the current exhibitors at APLF-Leather. The configuration will also offer an opportunity for the Organisers to re-segment and re-group product zones and in this way facilitate buyers' easier navigation of the fair according to their sourcing purposes.

The second reason is that moving Materials+, Fashion Access & Cashmere World to Level 1 will create a fundamental shift from "just" a leather fair to being a sustainable fashion oriented group of fairs which will attract not only leather buyers but also fashion and lifestyle professionals designing and sourcing for the new generation of consumers, reconnecting them all to the leather supply chain.