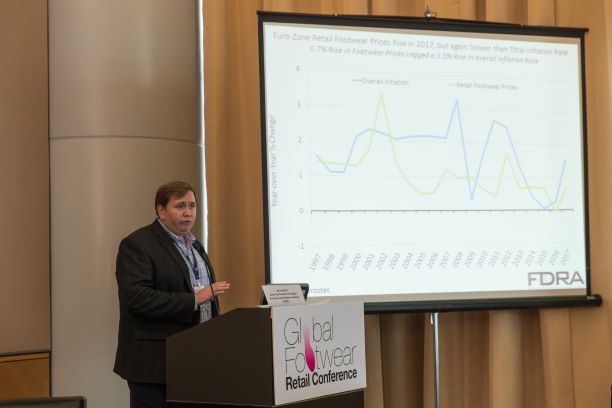 Agility in Action – Actionable Insights on Global Footwear Retail, Sourcing, Production, Design & Development


As a continuation of its predecessor, the Global Footwear Retail Conference (GFRC), the Global Footwear Executive Summit (GFES) will focus on developments affecting not only footwear retail but the whole footwear supply chain. Its scope will expand to cover more topics and include more panel discussions in a full day programme. It will be held on 12 March 2019, the day before Fashion Access and APLF – Leather & Materials+, in the Hong Kong Convention & Exhibition Centre (HKCEC).


The GFES will be formatted in such a way that it will be entirely interactive offering a constructive exchange of views and information on the outlook for footwear retailing between all participants. In addition, it is an outstanding networking opportunity where delegates can meet their peers and exchange opinions on a broad scope of business, economic and retailing issues.


The GFES will be jointly organised by APLF and the Footwear Distributors and Retailers of America (FDRA). With this partnership, the Summit will expand its scope to include topics on production and manufacturing.


As FDRA President and CEO Matt Priest noted, "We at the FDRA had already participated directly in the original GFRC event and were extremely satisfied with its reach, results and professionalism. On this basis, we felt that it would be more beneficial for us to partner with APLF as a co-organiser, to strengthen the Global Footwear Executive Summit and broaden our collaborative approach to supporting the industry we are entrusted to serve".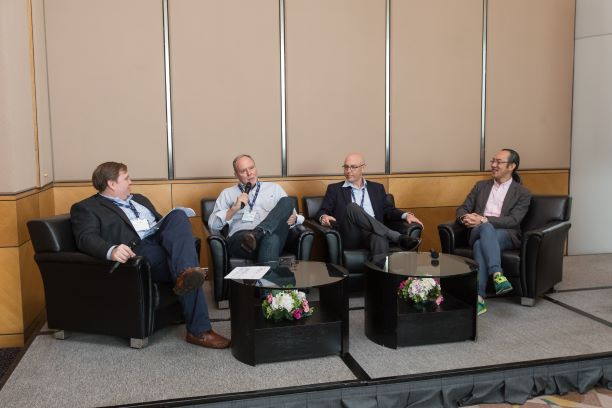 Currently the GFES and its advisory team are fine tuning the summit programme whose tentative topics include:


A Global Retail Shoe Snapshot
Consumer Shifts and How It's Impacting Sales and Stores
Retail Technology and Platforms Changing How We Do Business
Material Innovations and Supplier Adjustments
Supply Chain Sustainability
Factory and Worker Enhancements and Empowerment
Material Exchange: The new platform to help make speed-to-market a reality
21st Century Material and Product Development and Sourcing Strategy to adapt to Consumer shifts


As can be seen from the above list the GFES has a broad scope that goes beyond retail looking at innovation sourcing, the supply chain and speed to market.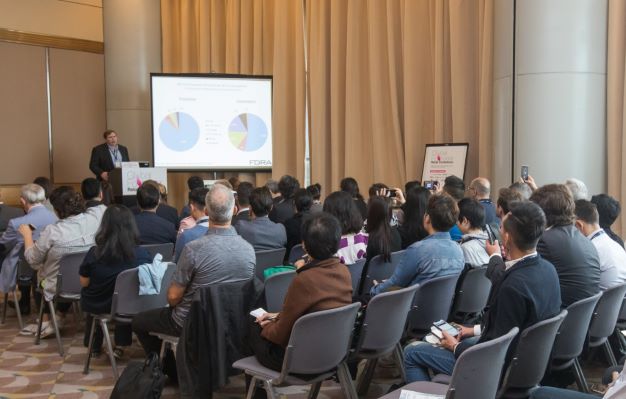 The Participants


This wide catchment area means that the target audience for the GFES includes footwear retailers, brands, manufacturers, sourcing companies, traders and trade media. Held in the context of Asia's leading trade fair for leather, fashion and materials which is APLF Leather & Materials+, as well as the leading fashion accessories fair, Fashion Access, GFES promises to be a summit where valuable information for taking business decisions can be gained and it also offers the opportunity to meet potential sourcing partners in the trade fair.


About the Organisers


APLF's inaugural event, held in 1984, was then known as the Hong Kong Leather Fair. It was the city's first ever Mega-Fair. Today, APLF, a joint venture between UBM Asia Ltd and SIC Group, has expanded its scope, organising 4 premium events in Hong Kong and China, and has developed initiative programmes and awards covering a wide range of industry sectors.


Founded in 1944, FDRA is governed and directed by footwear executives and is the only trade organization focused solely on the footwear industry. It serves the full footwear supply chain and boosts the bottom lines of its members through innovative products, training and consulting on footwear design and development, sourcing and compliance, trade and customs, advocacy, and consumer and sales trend analysis for retailers selling shoes around the world.


Please check out more information on the GFES webpage as it becomes available and as the speaker line-up takes shape.


Finally, look for the opening of delegates' registration which will start in October this year. See you in Hong Kong!




ORGANISERS: