APLF's 33rd edition held from 29 – 31 March proved to be a success from the outset. There was a bustling atmosphere in the halls on Day 1 as buyers arrived to do business, look for new suppliers, materials and solutions for their manufacturing operations.

The vibrant atmosphere continued into Day 2 and Day 3 with total visitor numbers exceeding the previous year's show by 4.33% reaching 16,948 from 83 countries and regions.

There were 856 exhibitors from 46 countries with 24 national pavilions participating over half of which were exhibiting high added value finished leather. In other words, the Global Leather Industry had once again gathered for its Annual Meeting Place at APLF in Asia's business hub of Hong Kong.

The ten main visiting countries were China, India, Korea, Taiwan, Japan, Italy, USA, Thailand, Australia, and Indonesia in that order with an influx of local visitors from Hong Kong.

Conditions were right for an upturn in business as the price of competing synthetics has been impacted by higher crude oil prices whereas hide prices have not spiraled out of control pricing leather out of the market as happened almost three years ago. The continuing boom in auto sales in China, North America and Europe is underpinning demand for leather seating as well as demand from furniture manufacturers for ever popular leather upholstered sofas.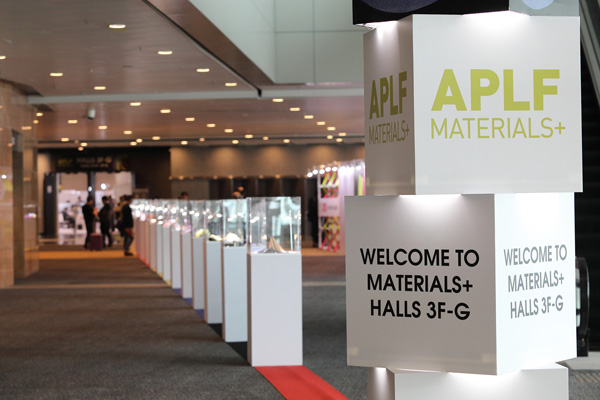 Synthetics form an integral part of sport shoe and sneaker manufacturing and higher range products are often embellished with leather trim, thus bringing both natural and man-made materials together into the modern manufacturing process of footwear.

This trend has resulted in the emergence of the urban activewear / sports chic / athleisure sports fashion which is currently dominating the style choice of millenials on all continents and hence has to be catered for at major manufacturing trade fair such as APLF. Thus, the APLF Materials+ sector was created to function in synergy with APLF's core leather sector.

And it was precisely the + in Materials+ that attracted buyers to see the latest laser cutting technology of Comelz, and ATOM as well as the robotic handling arm from the latter company that is pointing the way to a more automated manufacturing future. The + attraction of these CAD-CAM applications was more than obvious based on the crowd of visitors watching demonstrations of precise advanced material cutting technology that exactly represented the "Experiencing the Future" slogan of Materials+.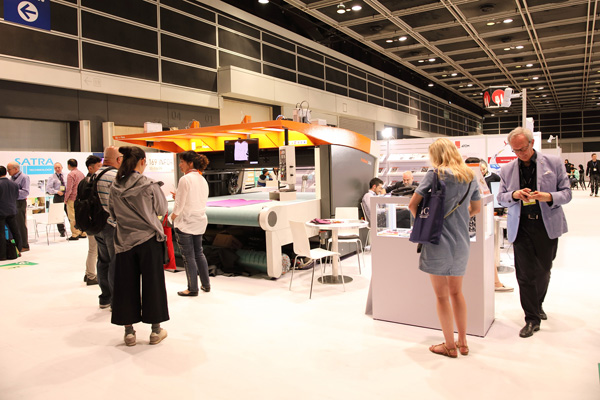 Talking to stand manager of WIG Korea, Johnny Kim, he informed us that he had been unable to eat lunch due to the constant flow of visitors in the new Materials+ hall. The wide range of reflective, shiny products displayed on his stand was not only designed for safety but also are important complements to the athleisure trend. Hence the company's main customer is Nike.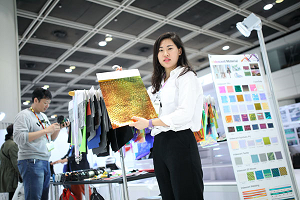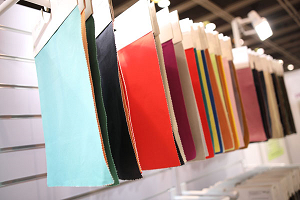 Other companies such as the German company, Wilhelm Textiles with a very extensive product mix of linings for the shoe, automobile, sports goods and home furnishings, were also meeting existing and new customers and were busy right up to the end of the fair on Friday.

The combination of APLF Leather & Materials+ covering the manufacturing supply chain was complemented by the positive business-like atmosphere at the 2017 event. This augurs well for the future as materials are brought together by designers that need such events to source materials and receive inspiration from the many exhibitors displaying their products – all under one roof during three intensive days in Hong Kong.

APLF Leather & Materials+ will return in Hong Kong from 14 – 16 March 2018. For more information, please visit the fair website at www.leatherfair.aplf.com.