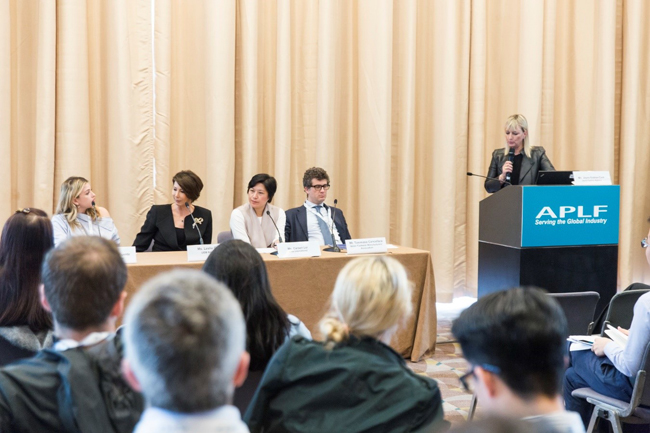 GFRC 2016 – How Millennial consumers are transforming the international retail scene?

Political choices are reshaping the world and have an impact on how and where products, including fashion and footwear, are going to be manufactured and sold. Hard earned international trade agreements such as the Trans-Pacific Partnership (TPP) deal which has been abandoned by the new US administration are in jeopardy while new ones are being negotiated. What impact will these decisions have on employment and social situations worldwide? Will consumers benefit or suffer?

These issues as well as tax reforms, new trade and customs regulations and geopolitical influences will be explained and debated at the coming Global Footwear Retail Conference (GFRC) due to take place at the Hong Kong Convention and Exhibition Centre on 30 March 2017.

Thomas Crockett, Director, Government & Regulatory Affair of the Footwear Distributors & Retailers of America (FDRA); Peter Mangione, Managing Director and Founder of the US-based Marketing consulting Global Footwear Partnerships LLC and representatives of international footwear brands will clarify and explain the current situation from the perspective of their respective organisation.

GFRC is recognised as one of Asia's leading conferences in the footwear sector and has a track record of attracting the best experts from all segments of the footwear industry and academia, with high quality presentations and discussions on political, commercial and global trade issues affecting the production and the retail of footwear products; innovative retail technologies as well as footwear trends.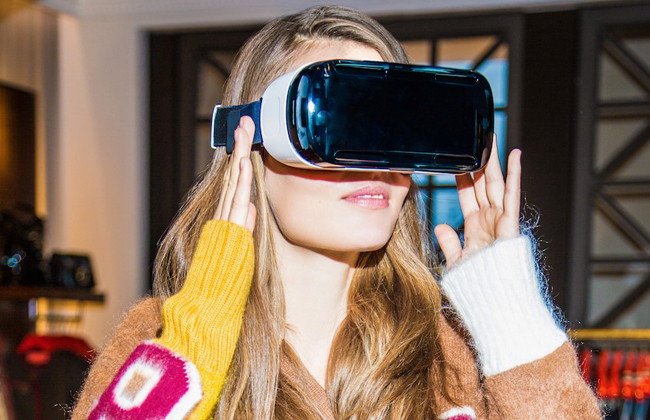 A model wears the Tommy Hilfiger VR headset in its New York store (Image: Tommy Hilfiger)

Disruptive digital technologies
Digital technologies have a tremendous impact on various aspects of the product value chain. Speedier wireless communications are giving retailers more bandwidth to tell their stories. HD video, virtual reality, live-streaming and fashion assistant apps are some of the marketing tools that feed omni-channel retail. What about 3D printing? Will we be able to have our shoes 3D printed in stores? Or even at home? These so-called disruptive technologies will also be explained and demonstrated by developers of apps and of innovative manufacturing processes.

Claude Eric Paquin, President of the French Federation of Footwear will summarise all these technologies and will explain how they are successfully applied in France.

Sergio Dulio, Manager of ATOMLab Research and Innovation unit of the Italian ATOM Group, one of the world's leading companies in the field of shoe machinery, will describe brand new scenarios where the physical and virtual worlds as well as purchasing and manufacturing merge in a whole new format of retail.

Shirley Saylor, Vice President of International Business Development, Fashion Mii will depict how digital platforms such as fashion mii, can help brands to tell their fashion story. Shirley is a well-rounded business leader in the Footwear industry who has held executive roles with Le Saunda, Mirabell, Skechers China, Caleres and Florsheim China.

Last but not least, GFRC's experts will demystify new footwear trends from Athleisure to Smart shoes.

Featuring 3 main themes

For its third edition, a rich programme has been put together which includes three sessions featuring:
Political choices reshaping the world: what impact on the footwear retail industry
Disruptive technologies in footwear retail: Virtual Reality, Live streaming, 3D printing. Will they bring customers back to the stores or keep them home?
Footwear consumer's preferences: key trends from Athleisure to Smart shoes distilled by GFRC's experts.

Please click here for the full programme and speaker profiles.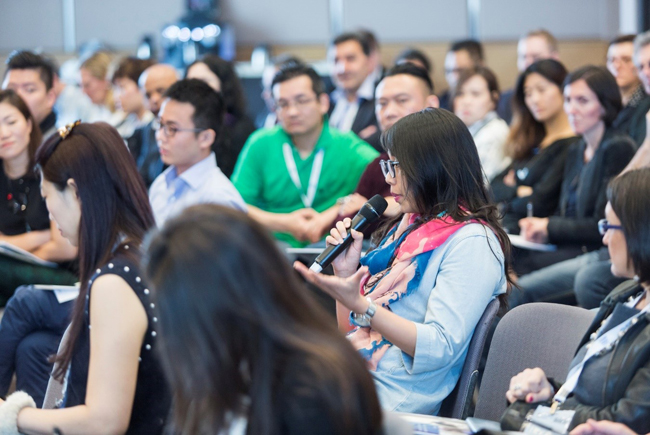 GFRC 2016

Media registration now open

Complimentary registration for members of the press is available here until 27 March. For media enquiries, please contact Ms. Kennise Pang, Senior Marketing Communications Executive at [email protected].

Also while you are there for the conference, take advantage of visiting the two major trade shows for the global leather and fashion industries – APLF-Leather & Materials+ & Fashion Access held concurrently from 29 – 31 March by registering here for a complimentary press badge.

For more information on the 2 trade fairs, please visit www.leatherfair.aplf.com or www.fashionaccess.aplf.com.

Supporting partner

We would like to thank our partners InvestHK (www.investhk.gov.hk), Italian Trade Comission (www.italtrade.com) for their media support.