The only version of the limited edition LaFerrari car that the high-end Italian automotive company produced in a colour it called 'blu elettrico' with cream-coloured leather upholstery is set for the auction block at Sotheby's in Arizona, writes Leatherbiz.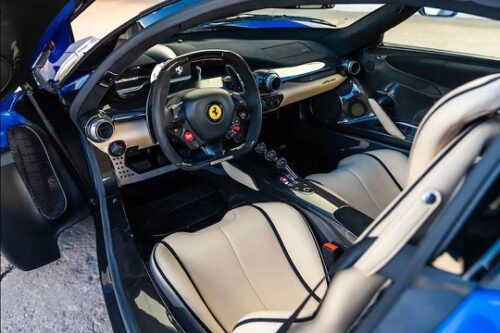 Between 2013 and 2018, the company made just over 700 of the vehicles, its first foray into hybrid vehicles, but finished only one in electric blue, combined with a full leather interior in cream.

A well known Ferrari enthusiast, Mark Whitten, commissioned the car and the colour scheme in 2014. It has done just over 3,000 miles on the road.