London-based luxury stationery and leathergoods brand Smythson recently released its full-year financial results for the year ended March 2021, revealing that its turnover fell to £16.9 million ($22.1 million) from £27.6 million ($36.2 million) year on year. Writes Leatherbiz.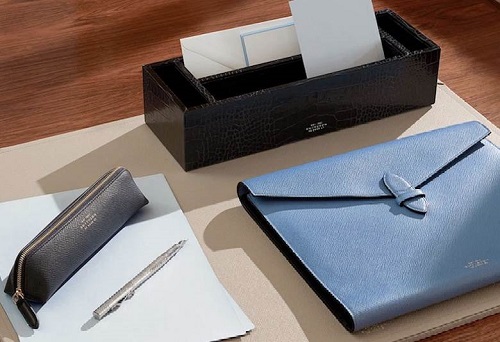 The figures almost encompass the entirety of the first UK covid-19 lockdown, as well as subsequent lockdowns during the same year.
Profit on earnings before interest, taxes, depreciation and amortisation (EBITDA) basis was £3.1 million ($4 million), a significant boost on the previous year, when it posted a £5.2 million ($6.8 million) loss. Meanwhile, pre-tax profit and net profit both reached £1.9 million ($2.5 million), in comparison to the £6.4 million ($8.3 million) loss it registered for the comparative year.

Smythson manufactures its leathergoods in Italy through a group-owned enterprise. It is currently developing a second Italian hub, where European Union and rest-of-world orders will be despatched from in the future. Non-UK wholesale orders are already being handled by its Italian partner.

Moving forward, Smythson said it will close unprofitable stores, place a greater emphasis on digital channels, broaden its reach across markets considered key to its growth and further invest in product development and marketing.