Bader Leather writes – General Motors names Bader a 2021 Supplier of the Year (for a 2nd consecutive year) and Overdrive Award Winner. GM Recognized 134 Suppliers from 16 countries with the Supplier of the Year distinction. Bader was also one of 31 companies to earn an Overdrive Award for 2021 for Sustainability. The company celebrated honorees at an awards ceremony in Phoenix, Arizona, last week.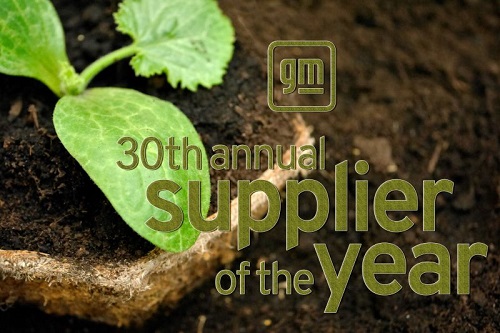 "This year's Supplier of the Year event was special not only because it's the 30th anniversary of the program, but because it provided us with the opportunity to recognize our suppliers for persevering through one of the most challenging years the industry has ever faced," said Shilpan Amin, GM vice president, Global Purchasing and Supply Chain. "These top suppliers showed resilience and reinforced their commitment to pursuing sustainability and innovation. Through our strong relationships and collaboration, GM and our suppliers are poised to build a brighter future for generations to come."

We are thrilled to receive these awards as we continue to strengthen our partnership with customers like GM who recognize how sustainable leather can be.