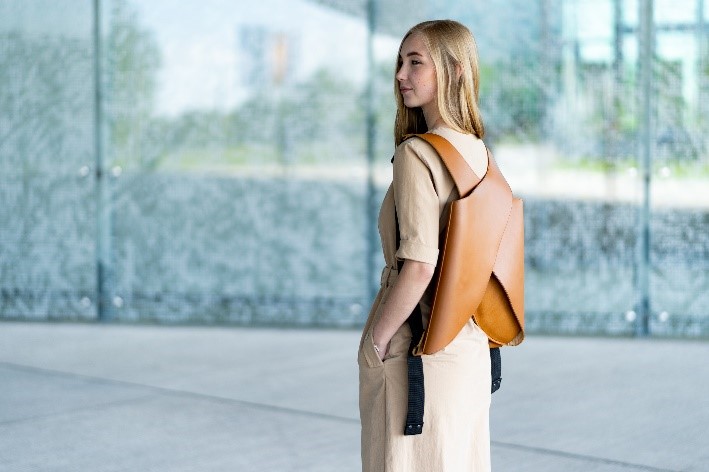 The Story behind
ACROSS is a daily backpack which emphasises the ability of an accessory to transcend from being an everyday fashion item to an adornment that grows close to your heart. The overall winner- Iris Krantsiveer, started the design by focusing on the shape of the bag and keeping in mind that it should stand alone as a small sculpture rather than a personal belongings carrier. ACROSS is made of wet-formed leather quarter spheres with crossing chrome leather handles which were carefully tailored and fixed with side buckles.
Judges said…
ACROSS was very interesting in terms of its design, functionality, innovation and at the same time elegant and fashionable. It completely expressed the theme- Pure Leather by solely using leather and made it an object with no time that can last forever. It is very marketable and can be developed to a collection with different items related by its design and construction.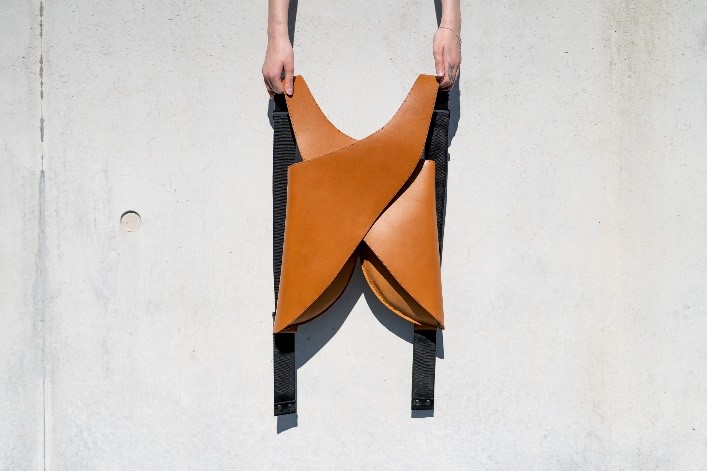 Design-A-Bag Online Competition 2020 (DAB) call for entries
The only bag designing event of its kind for designers and design students will open worldwide for entries at the beginning of September 2019.
Great prizes are in store for the winners again this year, such as a free trip to Hong Kong and an opportunity to win a 4-week bag design course at the prestigious Arsutoria School, Milan valued at EURO 3,500, also our partner for DAB 2020 with USD1,000 accommodation allowance.
Every year since 2007 when it was first established, DAB has brought together in Hong Kong a global design community during the Fashion Access trade fair to showcase innovative creations to the world and exchange design concepts among talents from various cultures and backgrounds.
Join us in the DAB 2020!
Get in touch with us at [email protected].