Raw materials and finished products are no longer alone to require being certified with quality labels today. In Italy, the machines that process them have their own sustainable standards and quality labels too. Thanks to the fusion of information technology with operational technologies it is now possible to measure the impact of leather processing on the environment and find ways to reduce it.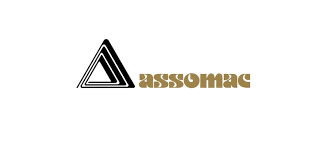 Manufacturing and energy are two of the main points of the Fashion Industry Charter for Climate Action. This charter was launched at COP24 in Katowice, Poland in December 2018, a convention seeking to achieve net-zero emissions by 2050, with a primary target of 30% emission reductions by 2030. These targets – which are part of many goals of the Charter – are a clear demonstration that the fashion industry is serious about urgently acting on climate change and is keen to set an example to other sectors.


Combined, the global footwear and apparel industries account for an estimated 8 per cent of the world's greenhouse emissions, according to Measuring Fashion: Insights from the Environmental Impact of the Global Apparel and Footwear Industries, a study by the sustainability consultancy Quantis.

As far as leather is concerned, more than 60 per cent of the emissions come from the  raw material extraction process and manufacturing while ironically, 70 per cent of raw material end up as waste. 

In february 2018, ASSOMAC – the Italian National Association of Manufacturers of Footwear, Leathergoods and Tanning Technologies – introduced the "Green Label". Applied to machinery, the Green label shows the carbon footprint of the machines using the Life Cycle Assessment (LCA) methodology.

Assomac's Technological Advisor, Roberto Vago attributes this achievement to the fusion of information technologies, especially data processing, with operational technologies resulting in the integration of smart control, asset performance and data exchange. 

Assomac's holistic approach to sustainability does not stop there. It is also looking for ways to regenerate leather waste, which is mostly generated by the cutting process. One of them consists in milling extrusion, a technology that permits the recycling of various leather wastes to produce soles and other shoe components as well as producing tools and materials for other industries.

In an Ipsos MORI survey of 5,000 people across the five largest EU markets published by Fashion Revolution in November 2018, consumers overwhelmingly expressed their desire to know more about the social and environmental impacts of their garments when shopping for clothes and accessories and they expect fashion brands and governments to be doing more to address these issues. 77% agree that fashion brands should be required by law to respect the human rights of everybody involved in making their products, while 75% agree that fashion brands should be required by law to protect the environment at every stage of making their products. The majority of people surveyed believed governments should be responsible for holding fashion brands to account for disclosing information about the way their products are made, what suppliers they are working with and how they're applying socially and environmentally responsible practices in their supply chains.

"Traceability, sustainability, transparency and eco-friendliness have become essential requisites that cannot be ignored. Research and mastering the 4thIndustrial Revolution and will help us achieve these," Vago says.