Sadesa is one of the world's largest tannery groups producing 17 million square feet of leather per month in seven industrial facilities based in Argentina, Uruguay, Paraguay, and Thailand.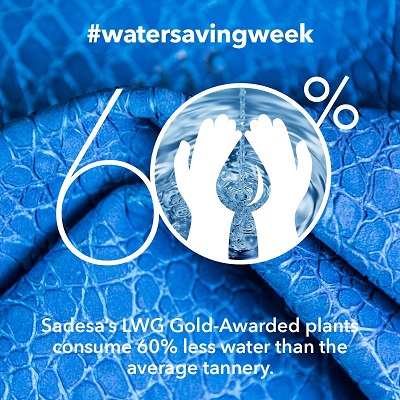 Leather is made for all applications, for footwear, leathergoods, upholstery and automotive. and this Argentine company is committed to producing its leathers sustainably. It runs a "Sadesa – Friends of the Environment Programme" in all its leather making processes which include the reduction of water use, the treatment and recycling of water, energy conservation using solar panels, chromium recycling and the use of waste products for gelatine, fertilizers, and cosmetics. As part of the company's circular economy philosophy, one of the main achievements is the the reduction in the use of water in the leather making process. Continuous investments are made in the construction and maintenance of state-of-the-art Water Waste Treatment Plants in each of the industrial facilities. All plants treat their effluents to fully comply with local and international environmental regulations. Water saving and water recycling are important elements in Sadesa's Friends of the Environment Programme and details on the success of water management at the company's LWG Gold Rated facilities can be found on
Sadesa – Environment
.