The organisers of the APLF exhibition have announced that a special edition of the fair will take place in Bangkok from October 19-21, 2022. The venue will be the Queen Sirikit National Convention Center, which is currently undergoing renovation and will reopen in September. Report by Leatherbiz.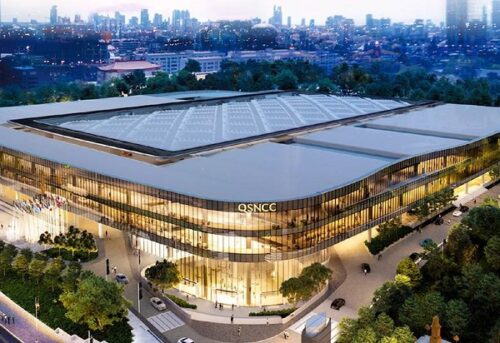 Queen Sirikit National Convention Centre, Bangkok
APLF event director, Grace Lee, said this special edition will have the particular aim of attracting leather buyers from the ten member states of the Association of Southeast Asian Nations (ASEAN). The ten ASEAN countries are: Brunei, Cambodia, Indonesia, Laos, Malaysia, Myanmar, Philippines, Singapore, Thailand and Vietnam.
She explained that APLF 2019, in the event's established venue, Hong Kong, had been the last time leather buyers from ASEAN had been able to meet leather manufacturers face to face and that the event organiser, Informa Markets Asia, had taken the decision to "act as quickly as possible" and give these buyers the opportunity to attend the special edition in Bangkok in October.

She said she expected around 300 exhibitors to occupy around 11,500 square-metres of event space, and for companies from Europe and the Americas, as well as from different parts of Asia to travel to the Thai capital to put their latest leather collections on display. She said she expected most of the visitors to be from ASEAN countries and from China.

Ms Lee announced that the Thai Tanning Association and Vietnam's main industry body, Lefaso, had both given a commitment to support the Bangkok event. The current president of the Thai Tanning Association, Kitichai Wongcharoensin, said he was very pleased APLF had chosen Bangkok as the host city of the October 2022 special edition. "We are convinced this will be a commercial success," he said, "and that the event will strengthen the leather sector in ASEAN."

In parallel, APLF made announcements about its plans for the 2022 edition of the All China Leather Exhibition in Shanghai and for APLF in 2023.