Furniture group Carl Hansen & Son decided to commemorate the birthday of Danish furniture designer Hans Wegner this year by making available in limited edition a never-before-produced version of one of his most iconic pieces, the Wishbone chair, writes Leatherbiz.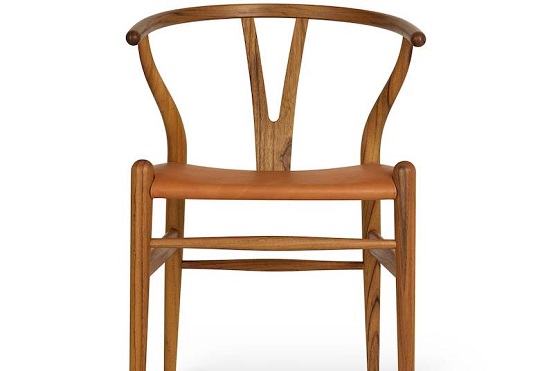 Wegner first produced this chair in 1949 and it became one of the most enduring of the estimated 500 chair designs he came up with. Carl Hansen began producing the Wishbone chair in 1950.

This April, to mark the designer's birthday, the furniture manufacturer developed a new version using certified teak and leather tanned using Wet Green's olive-tanning process.

Olivenleder (olive leather) is made using residues from the olive oil industry. The process, which was first tested by Heller-Leder in 2011, is known as wet green; hides are tanned using extracts from the leaves of olive trees, which are traditionally discarded and burned. The technology is distributed by Reutlingen-based Wet-green GmbH.

Carl Hansen explained that it had chosen olive leather in "warm, golden shades" because the leather, like the teak it has used in the frame of the chair will "patinate beautifully over time". As a result, it said, each individual chair in the limited-edition collection would have "its own distinctive expression".

The furniture manufacturer's chief executive, Knud Erik Hansen, said: "We are proud to present this exclusive special edition in certified teak and certified olive-tanned leather. The Wishbone chair has the potential to be challenged by new materials. Wegner himself experimented throughout his life with variations on the same theme and was constantly working to perfect and develop his designs."