Leathergoods brand Burberry has received approval from the Science Based Targets initiative (SBTi) for its net-zero emissions target. This initiative has been working since 2015 to help companies set targets that are in line with climate science and with the Paris Agreement goals (to limit the global temperature increase to 1.5 °C above pre-industrial levels by 2050).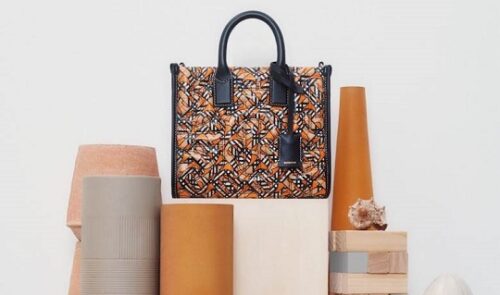 Burberry's validation confirms that the company has set goals for reaching net-zero emissions by 2040 that are based on the latest climate science and in line with the Paris Agreement.

It has committed to reducing its scope 1 and scope 2 emissions by 95% by 2023, with 2017 as a base year. It has also committed to reducing scope 3 emissions 46.2% by 2030 from a 2019 base.

It has said it will at least maintain scope 1 and scope 2 emissions at 95% below 2017 levels until 2040. And by 2040, it will achieve scope 3 emissions that are 90% below 2019 levels.

Scopes 1 and 2 cover emissions generated from Burberry's own operations, such as electricity and gas in stores, manufacturing hubs and offices. Scope 3 refers to emissions in Burberry's extended supply chain, such as energy usage by manufacturing and material sourcing partners.

Burberry is currently carbon-neutral across its own operations globally; all the electricity it uses is from renewable sources and it claims that almost every product it makes has a social or environmental benefit. Over the past five years, its community programmes have had a positive impact on more than 1 million people.

Vice-president of corporate responsibility, Caroline Laurie, said receiving SBTi approval for these targets gave Burberry confidence that the steps it is taking "will have the necessary impact and bring about lasting change". She added: "We are committed to continue working with our suppliers and partners to accelerate the adoption of more sustainable practices."