Brazilian trend and design fair Inspiramais opened its doors on July 19 to run for two days at the Fiergs Events Center in Porto Alegre for a second consecutive edition. The event takes place twice a year, a summer edition in January and a winter one in July. Before moving to Porto Alegre, the exhibition's home was São Paulo. Report by Leatherbiz.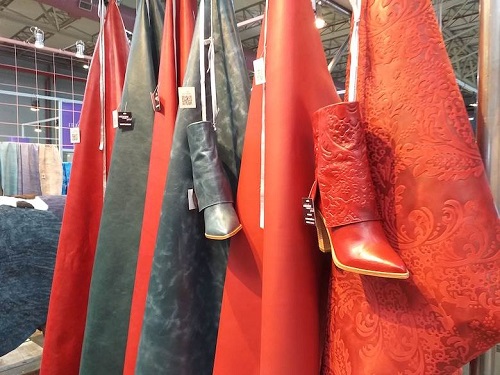 Organised by the Brazilian footwear components industry body Assintecal, along with its counterparts in tanning, CICB, apparel manufacturing, Abit, furniture, Abimóvel, and export promotions agency, ApexBrasil, this is the twenty-sixth time Inspiramais has taken place. It shows trends in materials and footwear components.

On this occasion, 15 Brazilian tanning groups prepared presentations of their leather collections fothe second half of 2023 for footwear, leather goods, accessories, clothing, and upholstery.

In total, more than 150 companies travelled to Porto Alegre to participate and Assintecal said it hoped to welcome around 7,000 visitors.