New Zealand's government is proposing to tax the greenhouse gasses that farm animals make from burping and urinating as part of a plan to tackle climate change.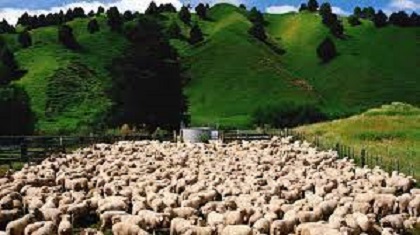 Despite outrage by the farming sector's lobby, Federated Farmers, the government maintains that farmers should be able to recoup the cost by charging more for climate-friendly products.

Federated Farmers said that such a tax imposition would encourage the sale of farms in New Zealand, even though farmers had been working for more than two years on an emissions reduction plan that would not decrease food production.

The farming industry is vital to New Zealand's economy. Dairy products, including those used to make infant formula in China, are the nation's largest export earner.

However, New Zealand us unique in the sense that the population is just five million people but the farming industry has ten million cattle and twenty-six million sheep. Such animal numbers in relation to human activity have resulted in greenhouse gas emissions from farming being half of those produced by the country.

The government's plan is to reduce gas emissions from livestock by 10% for 2030 and by a further 47% by 2050. Farmers would start to pay the "burp tax in 2025. The aim is to make the whole country carbon neutral by 2050 in line with the global debate about the impact of farming's emissions on the environment.